Women United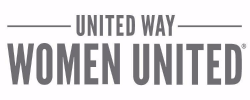 As an integral part of United Way, Women United® fights for the health, education, and financial stability of every person in every community. 
We Ignite Change
It's in our nature to protect fervently and fight fiercely for the people and causes we care about. We have an innate ability to communicate and get to the underlying issue. And we have an undeniable determination to do something about it.
Our Purpose Locally
Our purpose in Douglas and Pope Counties is to mobilize women, by connecting women who care with causes that matter. Our mission is to help local children become educated, empowered and elevated. We do this by focusing on childhood literacy. In 2016/2017 we:
Fully funded the Traveling Tree House 
Built 6 Little Libraries and have committed to filling them with children's books  
Raised over $10,000 through memberships and events 
Held our annual Women & Wine fundraising event in the spring and hosted a fall brunch
Annual Fundraiser
Every spring committee members join together to organize and host our annual event; Women & Wine. The event has a new theme each year. The event is a great time for women of all ages to come together and support childhood literacy locally. 
Become a Member
Annual membership dues are $100. Dues go straight to supporting our mission; educating, empowering and elevating local children through focusing on childhood literacy. Contact us at 320-834-7800 or email Jen at jjabas@uwdp.org to see how you can get involved!
Learn more about Women United worldwide through this infographic.