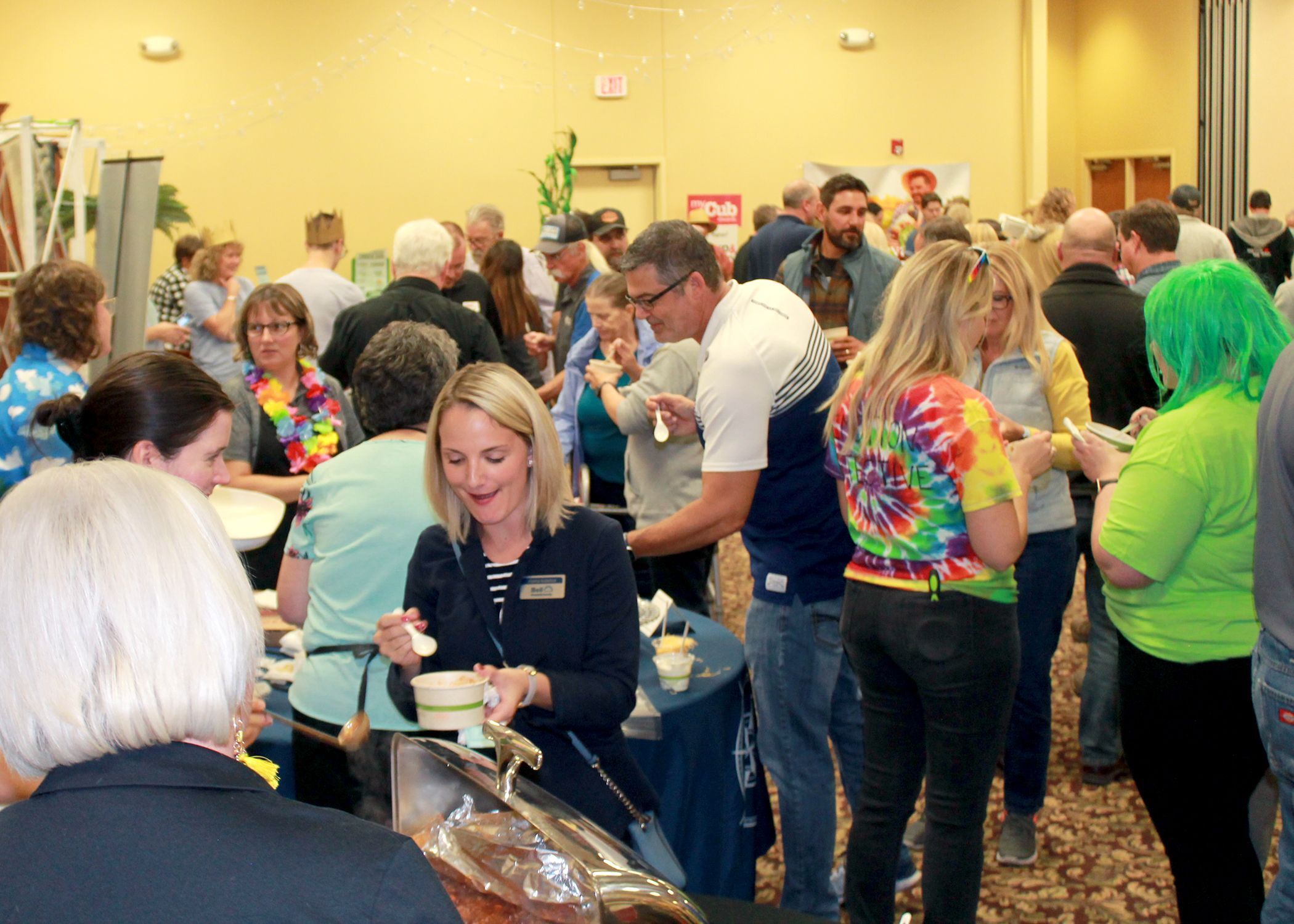 Once upon a time 360+ guested joined United Way for a Storybook themed Chili Cook-off! After two years away from the event we couldn't have been more excited to bring back this fall favorite fundraiser.
24 Cook-off Teams joined us at Broadway Ballroom and we are so grateful for them! Their effort in crafting displays, dressing up in creative (and sometimes hilarious) costumes, volunteering their time, and serving delicious chili are what make the event so memorable and fun. Special thanks goes out to Bremer Bank, CYBERsprout and Pioneer Grill by Knute Nelson for cooking up chili as well as being Event Sponsors. The Dairy Association also deserves thanks for their donation of ice cream as attendees look forward to it each year.
We had some amazing Chili's served. Our Cook-off Judges tasted all 24 chilis and scored each based on several factors. Judges, who represented our Event Sponsors, included: Mark Thoe from Alomere Health, Ronnie Bantau from Aagard, Dan Krippner from Cub Foods, Lisa Heathman from Broadway Ballroom, Kyle Athey from Geneva Capital, Todd Stensrud from Massman and Lisa De Krey representing United Way as the acting Board President. Here are the results:
Most Unusual Chili | Bell Bank (Theme: Charlie Brown and Snoopy)
Hottest Chili | Gardonville (Theme: Clifford the Big Red Dog)
Judge's Choice | Gardonville (Theme: Clifford the Big Red Dog)
Robyn Snyder joined us to judge the Best Display. Several booths were outstanding! Here are the top three:  
Best Display: First Western Bank (Theme: Cat in the Hat)
Second Place: Gardonville (Theme: Clifford the Big Red Dog)
Third Place: Alexandria Community Ed (Theme: Hansel & Gretel)
All in attendance were given the opportunity to vote for the "People's Choice" Award. The winner of this category takes home the coveted Traveling Trophy. Just a handful of votes separated our top three teams. Chili newbie, Geneva Capital received 40 votes. 3M, a Chili Cook-off staple, received 42 votes. With 43 votes, our 2022 People's Choice Winner is Aagard! Aagard served up an awesome smoky chili that attendees couldn't get enough of! Congratulations, Aagard.
Thank you to everyone who attended our event! Dollars raised at the Chili Cook-off go to support Health, Education and Financial Stability in our community.