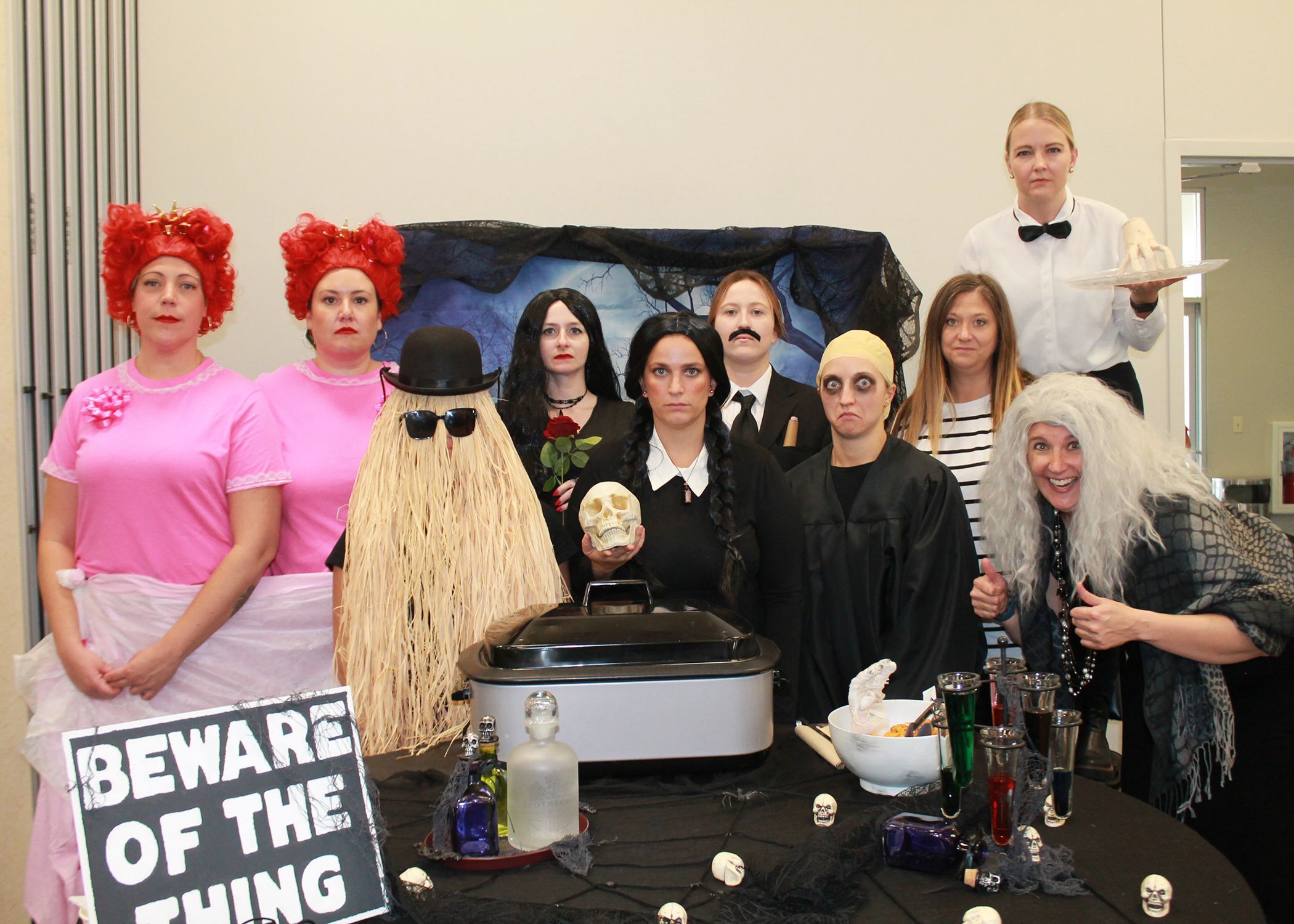 Competition was fierce at the 2023 United Way Chili Cook-off. 24 Teams joined the cook-off on Tuesday, October 3rd at Broadway Ballroom. Teams put their best foot forward to help United Way raise funds to support our health, education and financial stability in our community. The event was themed "Famous Groups and Duos". Displays and costumes were incredible this year! Favorite pairs of friends, teams, musical groups, movie casts all were represented... "Milk & Cookies" even made an appearance!
Special thanks goes out to all teams who participated in the cook-off. Much effort is put into the planning and producing of the creative booths and tasty chilis. We appreciate all of the teams who make the Chili Cook-off such a special event!
Thank you, Event Sponsors: Massman Automation, American Solutions for Business, Knute Nelson, Geneva Capital, Aagard, Bremer Bank and Broadway Ballroom. The Douglas County Dairy Association and Viking Coke also deserves thanks for their donation of pop and ice cream.
Top level event sponsors each provided a Chili Tasting Judge. Judges tasted all 24 chilis and scored each based on several factors. Judges were Michael Ardito of Massman, Leah Chalmers of Knute Nelson, Kyle Athey of Geneva Capital, Dylan Arceneau of Aagard, Deisy Hernandez Becerra of Bremer Bank and Eric Halverson of Broadway Ballroom. Here are the awards:
Most Unusual Chili | Glenwood State Bank (Theme: Shrek)
Hottest Chili: SERVPRO (Theme: Top Gun)
Judge's Choice: Massman (Theme: Duck Dynasty)
Students from Students United group joined us to judge the Best Display. Several booths were outstanding! Here are the top three:
Third Place: Gardonville (Theme: KISS)
Second Place: 3M (Theme: Sonnie & Cher)
Best Display: First Western Bank (Theme: Ghost Busters)
All in attendance were given the opportunity to vote for the "People's Choice" Award. The winner of this category takes home the coveted traveling trophy. Our 2023 People Choice Award went to Pioneer Grill by Knute Nelson! Pioneer Grill served up a classic chili that attendees couldn't get enough of. Congratulations, Pioneer Grill!
Thanks to Kiwanis and Students United for volunteering at the event and to everyone who attended! Dollars raised at the Chili Cook-off go to support health, education and financial stability in our community.