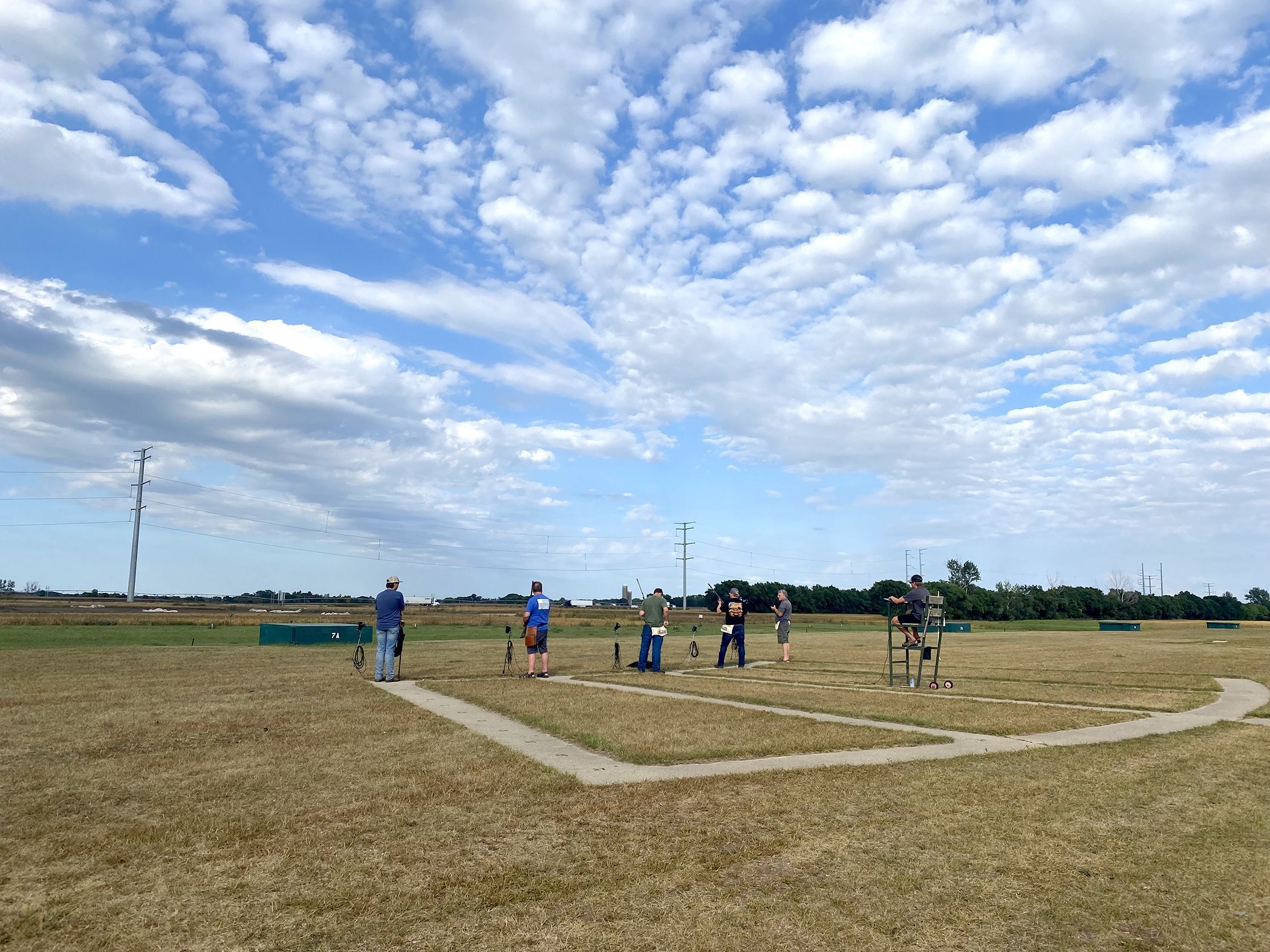 26 Teams took part in the United Way Trap Tournament at Alexandria Shooting Park on Tuesday, September 20th. Individual and team competitions, axe throwing, raffle and games made for a night full of comradery and fun to support our community. Participants shot 2 rounds of 25 clays and were scored as teams and individuals in Business and Junior Divisions for medaling.
Awards were given in both divisions for first, second and third place teams. Also recognized were individual winners from each category; Junior, Novice, Intermediate and Experienced. The top score of the day received the High Gun Award.
Business Teams:
Guns Galore LLC sponsored Team – score: 235
REA Team 2 – score: 216
Lowry Manufacturing Team 2 – score: 212
Junior Teams:
Homestead Farms sponsored Team – score: 232
Alex Power Equipment sponsored Team – score: 224
Gardonville & Voyager Industries sponsored Team – score: 199
Individual Winners:
Experienced: Mark Nohre – score: 49
Intermediate: Mike Mohr – score: 46
Novice: Chris Thomas – score: 40
Junior: Isaac Hennen – score: 48
Isaac Hennen won the Junior division by a reverse run of 26. The two other competitors who also scored a 48 were Mason Reichmann (reverse run of 25) and Devin Dummer (reverse run of 6).
High Gun Award: Mark Nohre
Participants enjoyed dinner together while awards and raffle were called. Raffle highlights include:
Nate Schlosser won two tickets to a Minnesota Vikings vs Chicago Cubs game donated by First Western Bank.
Corey Lien won a Dog House Hunting Blind.
We would like to recognize and thank our top-level sponsors: Douglas Machine, SunOpta, Geneva Capital, Mark Lee Excavating, Nodland Construction & Marthaler Chevrolet. Through sponsorship, event fees, raffle and games we were able to raise $17,000+ to support Health, Education and Financial Stability in our community.
To view event photos visit our Facebook Page: @unitedwaydouglaspope