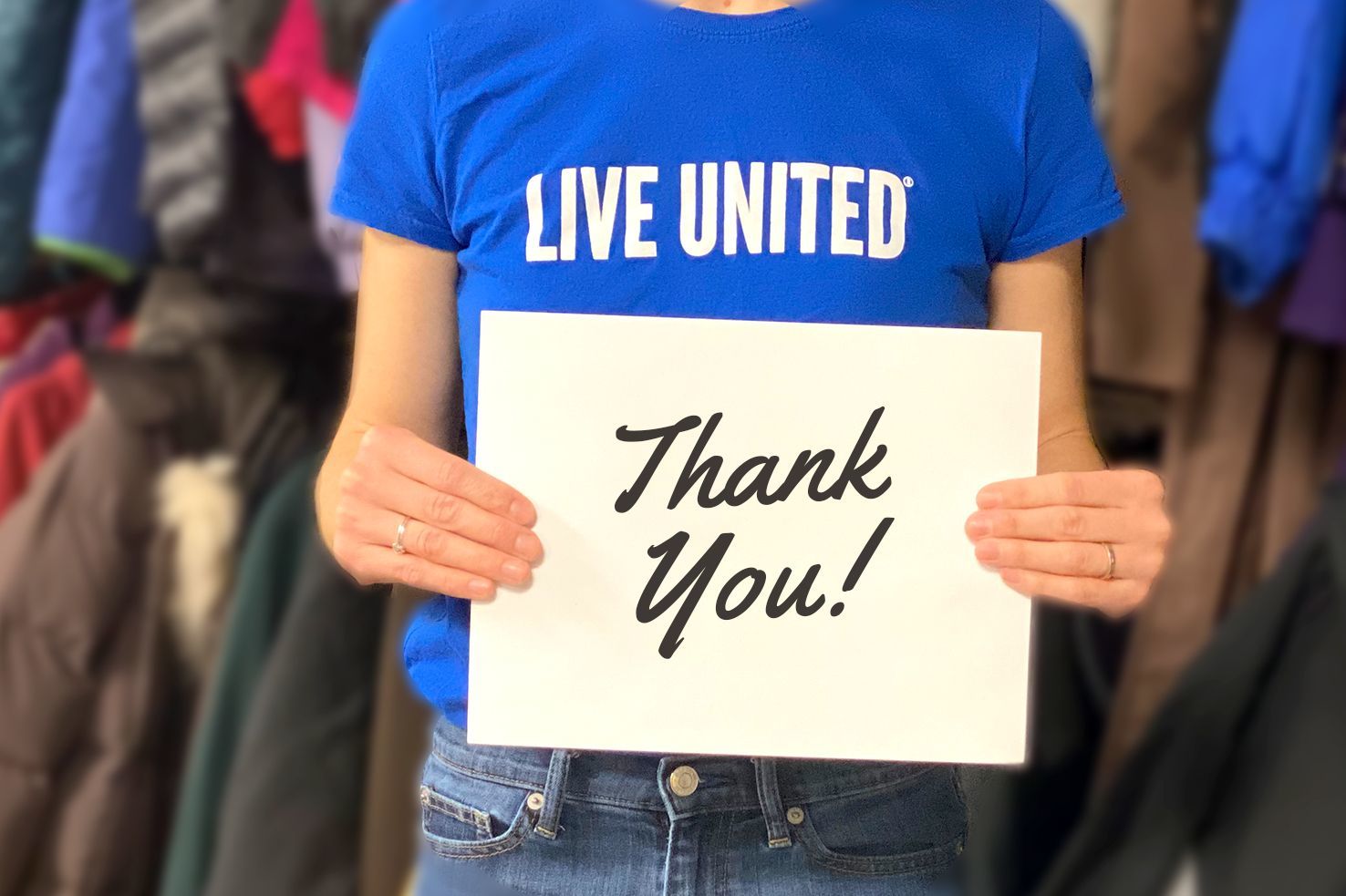 With spring temperatures in the forecast we wanted to take time to say thank you for sharing the warmth through the Community Coat Room. The Coat Room provides winter coats, cold weather accessories and blankets to local families free of charge. In 2020/2021 we provided 1,146 items to help community members combat the cold. We were able to reach this number thanks to the new and gently used items and donations received from our community!
It is an honor for us to be able to share warmth with someone who needs it. We're passing on to you the countless "Thank yous" received this year on behalf of those who utilized the Coat Room.
Watch for details in the fall on how you can help share the warmth through your donation or by hosting a Coat Drive.